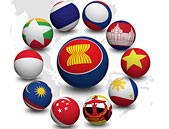 Business English
SLS can help you to analyse your specific business needs and provide your company with a language solution.
"Countries with better English have better economies... and businesses with better English become better businesses"
Why employees should learn English?
Good English is crucial in helping people tap into new opportunities in Thailand and abroad.
Christopher McCormack of the Harvard Business Review (November 2013) wrote that, 'billions of people around the globe are desperately trying to learn English—not simply for self-improvement, but as an economic necessity.'
Why global business leaders should care about people learning English in other parts of the world
Research shows a direct link between the English skills and economic performance. Indicators like gross national income and gross domestic product go up. In a 2014 an English proficiency index survey found that in almost every one of the 60 countries surveyed,
a rise in English proficiency = a rise in per capita income
job seekers with exceptional English earned 30-50% percent higher salaries
The need to learn English
Thailand's proficiency score was confirmed as "very low", bettered by all but Panama, Kazakhstan, Algeria, Saudi Arabia and Iraq.
Malaysia, followed by Singapore and other Asian countries such as India, Hong Kong, Indonesia, Vietnam, Sri Lanka, Taiwan and China all attained higher scores.
Historically, a highly valued second language, was a marker of the social and economic elite.
Today English proficiency has become a basic skill needed for the entire workforce
. Many companies have recognized the long-term advantages to productivity and growth that adopting English as a common company language can have.
Companies such as Rakuten, Japan's largest online marketplace, Nokia, SAP, Samsung, Aventis, and Renault have already mandated English as the corporate language. (Source: World Bank and IFC Ease of Doing Business Index, 2012)
Many business leaders realised that by adopting English as their corporate language, they would need to ask their employees to use and improve their English in the workplace.
By doing this they:
Increased their competitiveness and speed at which tasks were completed
Removed obstacles to completing tasks and resource allocation
Increased motivation and self-confidence in employees
Minimized productivity losses
English has become the accepted language of communication in international business. It serves as the common communication tool. Many governments have recognised that English proficiency is a necessary skill that allows their citizens to participate in a global economy. Some, but not all, are doing something about it.
The case for Business English
In Thailand, the good news is that English skills have seen a slight improvement. Awoken perhaps by the improved prospects
of the approaching ASEAN Community union in 2015.
The relationship between improved English and export driven economies is clear.
Good English = strong exports
Low English = lower exports
In summary, English must be offered by more company employers, if Thailand and other economies are to compete in domestic and global markets.