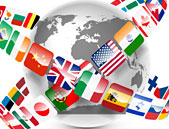 Languages
All courses at SLS have been endorsed by the Thai Ministry of Education (MoE)
Why take lessons at SLS?
Tailor-made courses to suit your needs
Free placement test to establish your level
Immediate start
Student-centred learning
Progress updates
Individual attention as required
Flexible study times
What language do you want to learn?
We have NES (native English speaking teachers), Thai teachers and teachers of various other nationalities available to teach you
Courses are usually for periods of 20, 40, 60 hours or more
Whether you are at Beginner, Intermediate or Advanced Level we can help you improve
Need a Non-ED Visa for studying?
You can obtain a Non-ED visa by studying TEFL or a language at SLS.
Because our school is licensed by the Thai Ministry of Education, our courses are accepted as appropriate for issuing and extending non-immigrant ED visas. In order to acquire this we must check your supporting documents.
Initially, you will be issued with the paperwork to obtain a 90 days single-entry non-immigrant ED visa from a Thai consulate or embassy.
We currently use the Thai embassy in Vientiane, Laos. (Costs around 9,000 baht = £170 / US$280).
Once studying begins, the necessary paperwork will be prepared to support successive 90-day extensions and you won't need to leave Thailand again.
If you don't see the language you wish to learn or you have any further questions please contact us at SLS on +66 38 410 655
"Success is a staircase... not a doorway"